Welcome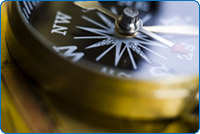 At Deblankson Associates we've pledged to work harder than ever to deliver an unparalleled level of quality services to our clients. Our total commitment to the success of your business is what differentiates us from the competition. We take great pride in the fact that we recognize the realities of doing business in today's environment and we are familiar with every nuance of the current risk and regulatory landscape.
Who you buy from can be just as important as what you are buying; this is why we demand excellence in the caliber of our people. Professionals that work for Deblankson have successfully served major blue chip multinational companies in the areas of risk management, finance, audit and process consulting.
Unlike large accounting firms that deliver external auditing services, we are not restricted in the solutions we are able to provide to our clients. We meet every challenge head-on while upholding our company mantra of - expanding the art of 'can do'. Our distinctive style and knack for devising and delivering unique and effective solutions sets us apart from the competition. Are we claiming too much? We don't think so. Find out for your self by Contacting Us today to see how we may be able to assist your organization. We'd like to hear from you.
In Focus
Financial Regulatory Reform: The Fundamentals – A guide to understanding the proposals presented by the Obama Administration to reform regulation of the financial services industry in the U.S. and the impact that these proposals will have on the industry.

IFRS – An Overview of the International Financial Reporting Standards, the key differences with the US Generally Accepted Accounting Principles and its impact on organizations today from a business, financial and technology perspective.

IT Internal Audit – This white paper highlights some leading edge observations on current trends and challenges facing the IT internal audit landscape.

Program Management – Learn more about Deblankson's approach to program management.