Home » Solutions » Internal Audit » IT Audit Services
IT Audit Services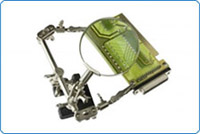 A successful IT audit appropriately assesses technology risks and the control environment as they relate to critical business processes. Deblankson's extensive knowledge and expertise in IT audit can assist your organization to ensure the integrity, reliability and performance of these processes. Using our tried and tested methodologies, Deblankson clients realize more effective and efficient technology controls that better align the internal audit function with their business and IT strategies.
Our IT Audit services include:
Data Analytics
IT Audit co-source and outsourcing covering areas including:

Operating System reviews
Application reviews
Technology architecture evaluations
Database reviews
Network reviews
Infrastructure reviews

IT audit effectiveness analysis
IT Audit training
IT Audit quality assurance
Project assurance
In Focus
Financial Regulatory Reform: The Fundamentals – A guide to understanding the proposals presented by the Obama Administration to reform regulation of the financial services industry in the U.S. and the impact that these proposals will have on the industry.

IFRS – An Overview of the International Financial Reporting Standards, the key differences with the US Generally Accepted Accounting Principles and its impact on organizations today from a business, financial and technology perspective.

IT Internal Audit – This white paper highlights some leading edge observations on current trends and challenges facing the IT internal audit landscape.

Program Management – Learn more about Deblankson's approach to program management.