Careers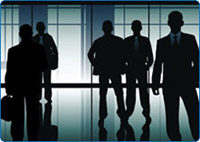 Full Time Openings:
We have no full-time openings at the present time. However, we are committed to attracting and retaining the best individuals for a rewarding career at Deblankson. So if you would like to send us your resume or CV we will retain it on file and get in contact with you when an appropriate role opens up.
Temporary Opportunities:
We are always looking for appropriately qualified individuals to work on a project basis. We are particularly interested in individuals with a consulting background who:
Are highly motivated.
Have delivered projects at blue chip institutions
Possess a background in one or several of our service delivery areas
Internships:
Deblankson regularly welcomes interns from both universities and colleges. We seek candidates who are resourceful, bursting with creativity and constantly seeking to expand their skills.
Internships are available in the following fields:
IT Risk and Governance
Internal Audit
If you wish to apply for an internship please send us your resume.
All resumes and CV's should be accompanied with a covering letter and sent to hr@deblankson.info
In Focus
Financial Regulatory Reform: The Fundamentals – A guide to understanding the proposals presented by the Obama Administration to reform regulation of the financial services industry in the U.S. and the impact that these proposals will have on the industry.

IFRS – An Overview of the International Financial Reporting Standards, the key differences with the US Generally Accepted Accounting Principles and its impact on organizations today from a business, financial and technology perspective.

IT Internal Audit – This white paper highlights some leading edge observations on current trends and challenges facing the IT internal audit landscape.

Program Management – Learn more about Deblankson's approach to program management.