Home » Solutions » Program Mgt. » Our Approach to Program & Project Management
Our Approach to Program & Project Management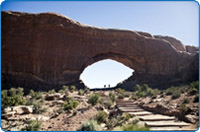 The major differentiator that separates Deblankson from other service providers and consultants is our deep focus on bringing about tangible change in how organizations conduct their business. One of the ways we achieve this is by developing and establishing successful Program and Project Management practices throughout the entire organization, communicating these practices to all appropriate personnel and stakeholders, and integrating the practices into the full range of management activities.
Our strong Program and Project Management practices, when properly integrated and communicated, assist companies to get a handle on their investments, by helping to ensure that:
1) The investments align with the overall business goals
2) All potential investments are properly analyzed and prioritized, to determine which will best serve the organization
3) Investments are acquired at the lowest life-cycle cost
4) Once acquired, investments are put to their most effective use, and work together in an integrated manner.
In Focus
Financial Regulatory Reform: The Fundamentals – A guide to understanding the proposals presented by the Obama Administration to reform regulation of the financial services industry in the U.S. and the impact that these proposals will have on the industry.

IFRS – An Overview of the International Financial Reporting Standards, the key differences with the US Generally Accepted Accounting Principles and its impact on organizations today from a business, financial and technology perspective.

IT Internal Audit – This white paper highlights some leading edge observations on current trends and challenges facing the IT internal audit landscape.

Program Management – Learn more about Deblankson's approach to program management.