Home » Solutions » IT Risk & Governance Solutions » IT Risk Management
IT Risk Management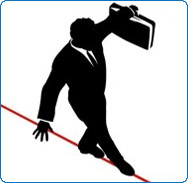 We assist our clients to establish effective risk and control environments through a process of assessing and improving their IT risk management and internal controls processes and re-mediating any identified controls or compliance gaps.
A) Technology Risk and Governance
We assist our clients to define, evaluate, implement and manage their technology risk, governance and regulatory compliance programs to achieve executive priorities and address business transformation challenges.
Our services in this space include:
IT Risk Framework design
IT Risk policies and procedure assessment, development and maintenance
IT Risk identification and assessment
IT Risk mitigation and controls
Application risk assessments
IT Risk monitoring and reporting - including technology tool evaluation and implementation
IT Risk training
B) Regulatory Technology Risk
We assist our clients to assess and address the technology and information impacts of regulatory requirements that affect their organizations and business processes.
Our services in this space include:
Regulatory compliance gap assessments
Regulatory compliance improvement
C) Third Party Assurance:
We assist our clients to assess third party business and technology control environments. We also assist our clients to prepare and issue reports related to their own control environments for their clients and customers.
Our services in this space include:
SAS 70 readiness assessment
SAS 70 Reporting
Vendor risk management program design , implementation and analysis
Vendor controls assessments
In Focus
Financial Regulatory Reform: The Fundamentals – A guide to understanding the proposals presented by the Obama Administration to reform regulation of the financial services industry in the U.S. and the impact that these proposals will have on the industry.

IFRS – An Overview of the International Financial Reporting Standards, the key differences with the US Generally Accepted Accounting Principles and its impact on organizations today from a business, financial and technology perspective.

IT Internal Audit – This white paper highlights some leading edge observations on current trends and challenges facing the IT internal audit landscape.

Program Management – Learn more about Deblankson's approach to program management.