Home » Solutions » IT Risk & Governance Solutions » Information Security & Data Privacy
Information Security & Data Privacy
We assist our clients to assess, design, develop, implement and maintain a secure and high performance business environment.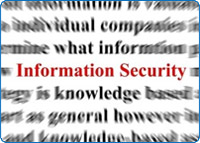 A) Information Security Management
We assist our clients with assessing the current state of their information security environment. We also assist our clients to design and implement information security policies, procedures and standards that describe pragmatic, risk-based mechanisms to maintain the confidentiality, integrity and availability of information systems and data contained within these systems.
Our services in this space includes:
Security Policies assessment, development and maintenance
Security procedures and standards assessments, development and maintenance
Security Organization reviews and re-organizations
Security awareness strategy development
Security awareness training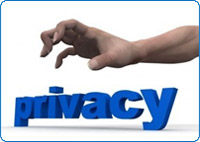 B) Information Security Strategy Management
We assist our clients to assess, design and implement an information security strategy and governance framework that describes the process, controls, organization and infrastructure to manage information security related concerns.
Our services in this space includes:
Data privacy/protection reviews
Entitlement management
User provisioning reviews
Access certification reviews
Application security reviews
In Focus
Financial Regulatory Reform: The Fundamentals – A guide to understanding the proposals presented by the Obama Administration to reform regulation of the financial services industry in the U.S. and the impact that these proposals will have on the industry.

IFRS – An Overview of the International Financial Reporting Standards, the key differences with the US Generally Accepted Accounting Principles and its impact on organizations today from a business, financial and technology perspective.

IT Internal Audit – This white paper highlights some leading edge observations on current trends and challenges facing the IT internal audit landscape.

Program Management – Learn more about Deblankson's approach to program management.