Home » About Us » Mission & Values
Mission & Values
Our Mission
We at Deblankson Associates seek to be a positive change agent for our clients, our people, and society as a whole.
As an organization we are dedicated to:
Succeeding together with respect, enthusiasm and trust
Enabling competitive advantage for our clients by providing them with exceptional and insightful solutions
Continually building delivery capabilities and mobilizing organizations towards a successful path
Driving beneficial and sustainable change
Providing consummate opportunities for personal growth and development for our people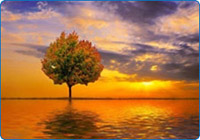 Our Values
Integrity
Professionalism
Expanding the art of 'can do'
Respect for the Individual
Inclusiveness and Diversity
Value
Teamwork
Social Responsibility
In Focus
Financial Regulatory Reform: The Fundamentals – A guide to understanding the proposals presented by the Obama Administration to reform regulation of the financial services industry in the U.S. and the impact that these proposals will have on the industry.

IFRS – An Overview of the International Financial Reporting Standards, the key differences with the US Generally Accepted Accounting Principles and its impact on organizations today from a business, financial and technology perspective.

IT Internal Audit – This white paper highlights some leading edge observations on current trends and challenges facing the IT internal audit landscape.

Program Management – Learn more about Deblankson's approach to program management.